College Basketball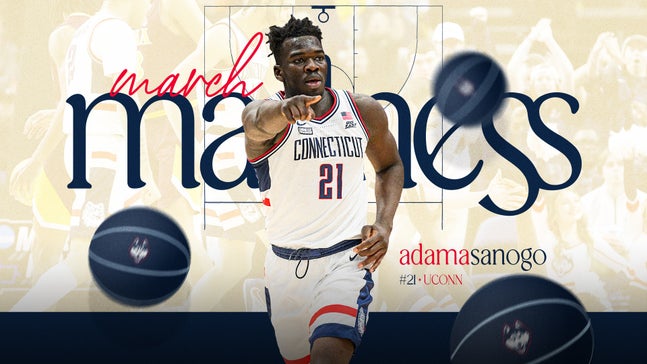 College Basketball
Adama Sanogo has UConn dreaming big: 'We can do something special'
Published
Mar. 18, 2023 4:30 p.m. EDT
When UConn'蝉 Adama Sanogo speaks, others listen.
With the Huskies trailing Iona 39-37 at halftime of Friday'蝉 NCAA Tournament opener, Sanogo, who stands at 6-foot-9, 245 pounds and is one of the most physically imposing big men in the country, shared a message with his teammates before taking the court in the second half.
"We looked at each other and said 'we have to figure this out because we're not playing the way UConn plays,'" Sanogo told FOX Sports college basketball reporter John Fanta. "We knew we had to do something positive that could win the game for us."
The Huskies big man did just that, delivering 22 second-half points and adding 10 boards after the break as UConn kicked things into high gear and ran away with an impressive 87-63 victory over the Gales. Sanogo finished with 28 points and 13 rebounds, leading the Huskies to the second round of the NCAA Tournament for the first time since 2016.
It had been a long drought for one of the most successful programs in college basketball. The Huskies have been to five Final Fours over the past 24 years and won it all in four of those years: 1999, 2004, 2011 and 2014.
Dan Hurley was hired at UConn in 2018 and has worked to bring the program back to national prominence, making three straight NCAA Tournament appearances following a four-year drought from 2017-2020.
Sanogo, who is in his junior season, is one of the veteran leaders on this year's team, and he's been around long enough to understand the importance of winning at a program like UConn. That made Friday'蝉 opening-round victory over Iona that much more enjoyable.
"It feels great. People care about this team so much, and they want to see us do good," Sanogo told Fanta. "Just after the game, to get [the monkey] off our back, it was good."
[UConn keeps Big East looking strong in March Madness]
It certainly helps that the Huskies are playing at MVP Arena in Albany, New York, located less than 150 miles away from UConn'蝉 campus. Plenty of fans made the short trip to support the Huskies, which became evident during the team'蝉 dominant second half performance.
"It felt like a home game for us," Sanogo said. "That'蝉 one thing we're definitely gonna need. It'蝉 something that'蝉 gonna help us win."
The Huskies' next test will be against a talented Saint Mary'蝉 team that won 27 games this season and is coming off an impressive 63-51 opening-round victory over VCU.
Sanogo knows that in order for the Huskies to get past Saint Mary'蝉 and go on a run in this year'蝉 tournament, they're going to have to play the way they did against Iona in the second half on Friday.
"We can definitely do something special in this tournament," Sanogo said. "We have everything we need, and I think we have the best coaching staff in the country. But we have to stick to our identity.
"If we can play the way we did, we're gonna be a problem for a lot of teams in this tournament."
Read more:
---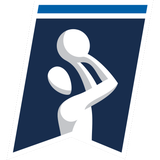 Get more from College Basketball
Follow your favorites to get information about games, news and more
---